TRANSFIN. FAQ
This section shall strive to answer all your Frequently Asked Questions (FAQ) regarding TRANSFIN.'s website and ancillary products, including our Newsletters, quizzes and podcasts, in order to ensure smooth and easy interaction with all our offerings.
GENERAL
Who is a Curator?
Someone who gathers content, products, and services from quality sources and presents it in a fresh way , thus adding a new level of value to their audience.
What is TRANSFIN.?
Our unique online platform ensures that you have intelligently curated financial news and expert advice at your fingertips. Our mission is to enable smart money decisions by informing, contextualising and deconstructing Finance for you.
What is the core idea behind TRANSFIN.?
Premium users are picky. They are sick and tired of being dumped with irrelevant information and mass market products. We believe they need a curator to find what's best out there to read, watch, hear, or purchase online.

What products does TRANSFIN. Have to offer?
At present TRANSFIN.'s properties include:
WEBSITE
Do I need to login/create an account to use TRANSFIN.?
It is advisable to create an account to ensure a more fulfilling experience. Logged in, you can seamlessly engage with all our content, follow Writers, contribute Articles, gain early access to content, as well as receive a personalised news feed.
How do I login/create an account?
Click the profile pic button on top-right to login through your Facebook, Google, or LinkedIn accounts. Otherwise, you can also create a new account by clicking here.
Can I invite my friends to check out TRANSFIN.? What is the best way to do it?
Of course! We would be delighted to have your friends on TRANSFIN. You can invite them by logging in and clicking your profile pic on top-right to choose the "Invite Friends" option. Once you enter their email address, a personalised invitation email would reach their inbox.
CONTRIBUTE ARTICLES
Who can contribute Articles on TRANSFIN.?
Any logged in user can contribute to TRANSFIN. if your submission complies with our Editorial Charter, we will fact-check, validate, and editorialise your work and publish it under your name.
What is the Editorial Charter? Where can I find it?

The Editorial Charter is the holy grail which addresses your queries regarding submissions, including subject matter, structure and flow. It sets guidelines that must be kept in mind while writing an Article. All submissions must comply with the Editorial Charter to be considered eligible for review and publication.
You can find a link to the Editorial Charter at the bottom of the website (or click here).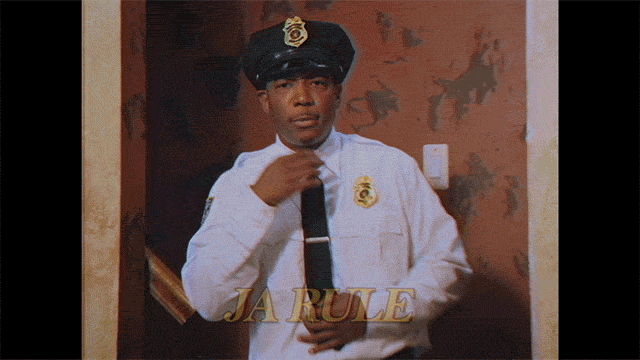 Why should I contribute?
TRANSFIN. offers a free platform to its contributors to express their opinion and be heard! By avoiding instant publication as prevalent with social media handles and through the implementation of an extensive screening process, we ensure the user generated Articles we publish retain their credibility and quality. If you have a passion for Business, Finance and the written word - you're home!
How can I submit an Article?
You just need to login and click the "START WRITING" button on the top right and start writing.
What kind of topics can one write about?
Please refer to our Editorial Charter to see our acceptance criteria.
Will I get paid for writing on TRANSFIN.?
We wish to build communities of Writers for whom TRANSFIN. is a forum to express their views and engage in healthy discourse.
Till we don't charge our readers for viewing the content, it's only fair our contributors consider TRANSFIN. not as a monetising opportunity but as a platform to freely share their opinions.
Will my Articles be published under my name?
Yes, your Article will be published under your name, along with a brief bio.
Can I delete an Article submitted for review?
No changes can be made to an Article once it has been submitted for review.
Can I edit an already published Article?
An Article will only be published after proofing and editorialisation. An already published Article cannot be edited directly by the contributor. You can reach out to our team via contact@transfin.in if you wish to make any changes after publication.
What languages are permissible while contributing?
We only accept submissions in English.

TRANSFIN. NEWSLETTERS
What are TRANSFIN.'s email Newsletters?
TRANSFIN. offers four Newsletters - Wrap Up, Deep Dives, Podcasts, and Quizzes.
What can I expect from Wrap Up and Deep Dives Newsletters?
The daily Wrap Up Newsletter (click here to view the archive) includes crisp and intelligently curated commentaries on the day's most relevant Finance & Business News.All hand sourced and crafted by our team into one wholesome email. Delivered fresh to your inbox.
The fortnightly Deep Dives Newsletter (click hereto view the archive) includes an in-depth examination of a key concept, topic, or company from the perspective of Business, Finance, Markets, and Investing.
How do I subscribe to TRANSFIN.'s email Newsletters?
To subscribe to the Wrap Up Newsletter, click here. To subscribe to the Deep Dives Newsletter, click here. To subscribe to the Podcast Newsletter, click here. To subscribe to the Quiz Knock Newsletter, click here.
You just have to enter your First Name and Email Address and you're done!

I am not getting my email Newsletters. Why?
If you don't hear from us, we are probably sitting in your Spam or Promotions Tab.To ensure you receive future emails, please add inbox@transfin.in to your address book. To check if you're subscribed or not, go to this page.
How can I refer TRANSFIN.'s daily email Newsletters to someone?
Firstly, thank you! And you can share TRANSFIN. with your friends by using your referral link, which you can find here.
By the way, when you refer someone, you earn credits. And as you earn more credits, you can unlock rewards and opportunities through our TRANSFIN. Circle programme!
What is TRANSFIN. Circle?
This is our Members-only programme. TRANSFIN. Circle members spread the word about TRANSFIN.'s products far and wide and earn rewards and credit for signing people up. More details on TRANSFIN. Circle here.
TRANSFIN. PODCASTS
Where can I listen to TRANSFIN.'s podcasts?
TRANSFIN. has two podcasts - LongShorts and Adda.
LongShorts is where two News junkies find reasonable solace in deconstructing topics which are layered and complex to begin with. They go deep and they go long. Hosted by former bankers and co-founders of TRANSFIN. - Nikhil Arora and Sharath Toopran plus guests, as and when.
And Adda is a light-hearted 15-minute take on rather "eclectic" stuff which intrigue, amuse or even nudge you towards interesting conversations. Hosted by TRANSFIN.'s Editors - Simi Sebastian and Sudhanva Shetty.
You can listen to TRANSFIN.'s podcasts by searching for "TRANSFIN." on your favourite audio streaming site, including Audioboom, Google Podcasts, Spotify or Apple Podcasts.
How can I get a notification every time an episode goes live?
You can join our Podcast Newsletter here - we'll send you an email whenever a new episode goes live. Or you could use the subscribe option on your favourite podcast app.
How can I recommend your podcast?
You can send your friends the link to the Podcast sign-up page where all they can subscribe to our Podcast Alerts. Or, just send them the link to one of TRANSFIN.'s podcasts or the podcast channel from your preferred podcast app!
SOCIAL MEDIA
Is TRANSFIN. Active on social media? Where can I find you?
Yes, we are super active on Facebook, Instagram, Twitter, LinkedIn and YouTube. Most of our content is published across these social media handles. You can find links at the bottom of the website.
In the interest of time, you can also click on the links below.
BRANDING AND ADVERTISING
How can I advertise with TRANSFIN.?
Reach out at contact@transfin.in. Do make it a point to share your contact number and a member of our team will be happy to discuss!